Today I went hiking with my friend Josh in the Columbia River Gorge. We hiked the short Angel's Rest trail. The forecast had been for partly cloudy skies so we expected good weather but by the time we got to the viewpoint and it began to rain. It began pouring as we hiked back to the car so we were soaked by the time we started the drive home. Even with the weather it was a lot of fun and there were some great views of this beautiful area. Here are a few of the pictures...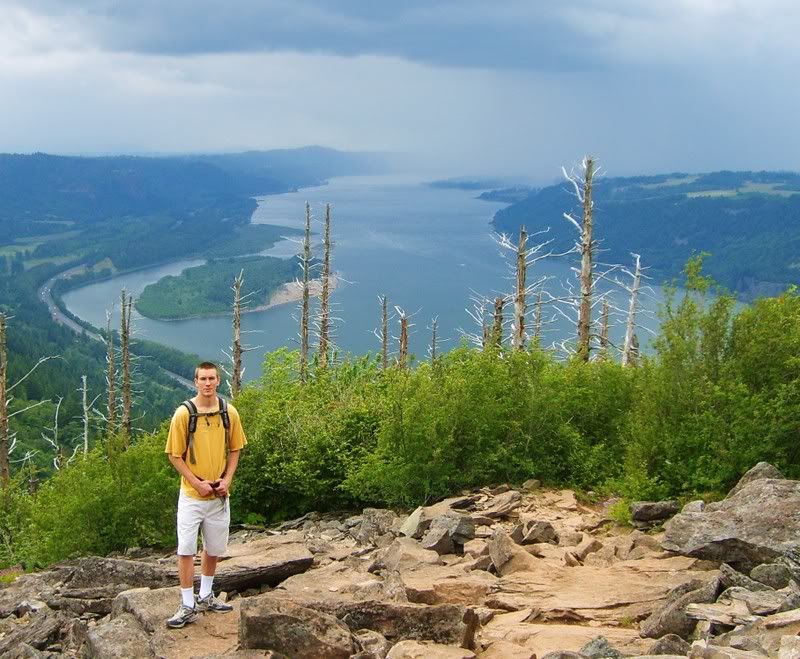 Josh, with the western end of the Columbia River Gorge behind him.
Up at the viewpoint just before the rain started.