South of Loma Linda, California, where I'm in medical school there are miles and miles of trails in some dry, grassy hills. The hills are accessed at Hulda Crooks Park, named after a Seventh-day Adventist woman who was an avid mountaineer who climbed to the summit of Mt. Whitney, the tallest peak in the lower 48, at the age of 91. I've come to have a great appreciation for these hills and will often take my Bible, a water bottle and some granola bars up with me for some time in prayer and reading. I also like to take my camera up so here are some photos taken over a few months of hiking up in the Loma Linda South Hills.
Moonrise over Mt. San Bernardino, looking east. The city of Redlands in the foreground.
There are lots of interesting canyons in the hills. Looking north toward San Bernardino.
In Spring the hills briefly come alive with a lot of interesting plant life.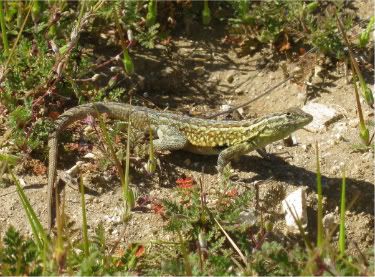 Lizards seem to be the predominant animal inhabiting the hills. They are very difficult to catch or get close enough to for a good photograph.
This year was very wet. Here is some dried-out mud with deep cracks in it at the bottom of what must have been a good-sized pond.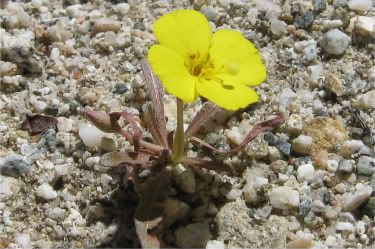 This plant was in the bottom of a dried-out creek bed. The flower is almost as large as the plant itself.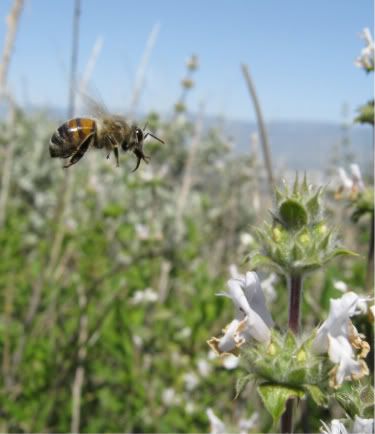 A honey bee in mid-flight.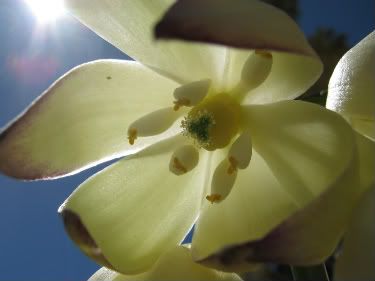 A close up of the flower of a yucca, growing wild in the hills.
Looking south toward Riverside, a Coptic Church in the distance.