Yesterday I climbed another mountain with the same friend from church I climbed the last one. This time our goal was the 10,649 ft summit of Mt. San Bernardino. The climb was 16 miles round trip with a 4,600 ft elevation gain. Mt. San Bernardino is the most prominent peak visible from the Inland Empire where I live and go to school. I've wanted to climb it for a long time and I was not disappointed by the hike.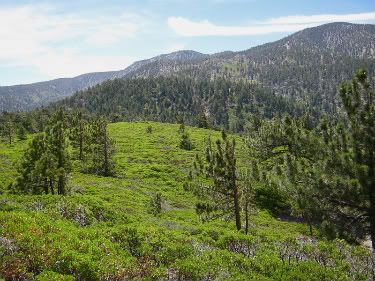 About halfway up, looking southeast toward the summit.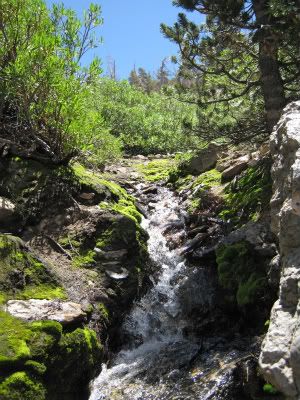 A mountain stream.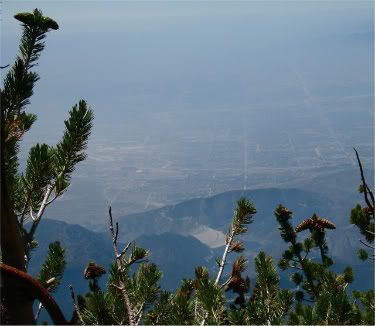 This picture was taken looking west from near the summit. Through the haze you can see the grid of streets in the cities of the Inland Empire, the street at center is Baseline. There's an interesting monument near the top dedicated to Col. Henry Washington, a surveyor who erected a marker, an "Initial Point," near the top of the mountain in 1852. This marker was used to partition all of the land in Southern California in a rectangular system. You can read the interesting story here.
Looking north to Big Bear Lake. The solar observatory on the lake is visible as a white dot on the right.
At the summit. Mt. San Gorgonio, highest point in southern California behind me. I climbed it last September.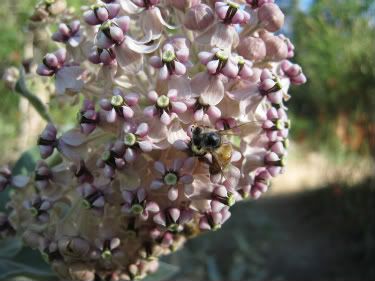 Coming down I found this patch of interesting flowers very popular with the honey bees.
"You will find something far greater in the woods than you will find in books. Stones and trees will teach you that which you will never learn from masters."
-
Bernard of Clairvaux
,
the mountain's namesake