On Saturday I climbed the last of the "Three Saints" - the three highest peaks in the mountain ranges of Southern California. Back in September of '08 I climbed
Mt. San Antonio
(Old Baldy), and in September of '09 I climbed
Mt. San Gorgonio
. San Jacinto Peak at 10,834 feet was the last of the three for me. I went with a fellow parishioner from Christ's Church - Anglican, with whom I've hiked before. The climb was an easy ascent of about 2300 ft over about five and a half miles.
A grassy meadow in the San Jacinto Mountains.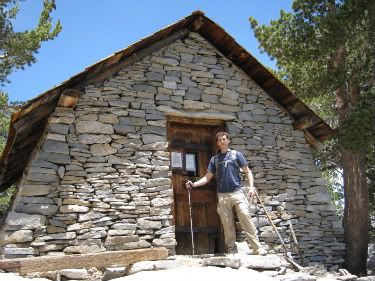 This hut was built near the summit in 1933 by the Civilian Conservation Corps. Inside are emergency supplies and journals that have been written in by climbers.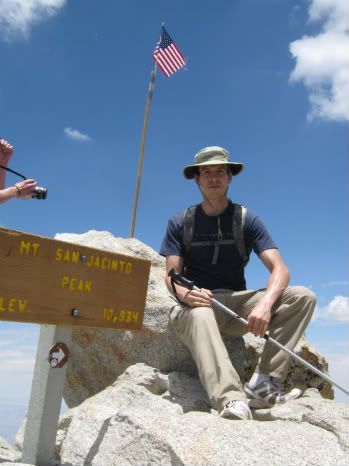 Summit of San Jacinto Peak
The Summit Marker