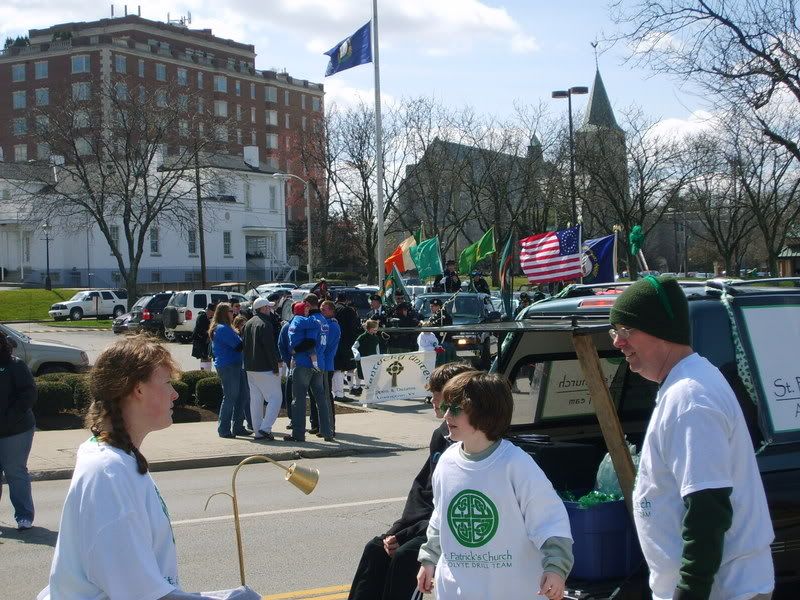 Today my church, St. Patrick's Anglican, took part in Lexington Kentucky's St. Patrick's Day Parade. Our entry was a "precision acolyte drill-team" who had choreographed dance moves which went along with some U2 songs and some Celtic music. I helped to hand out candy to some of the youngsters along the route. I had a great time and our church got some good advertising.
A lone piper....and a robin.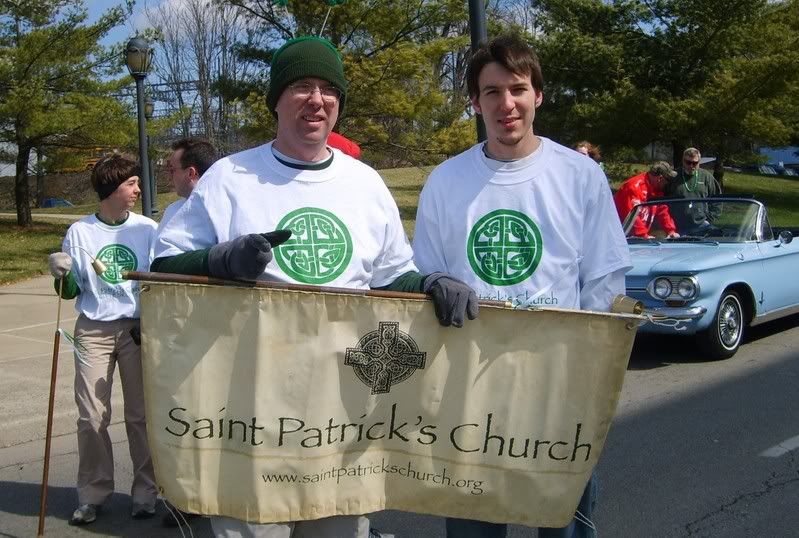 Dr. Ruth and I getting psyched-up for the parade.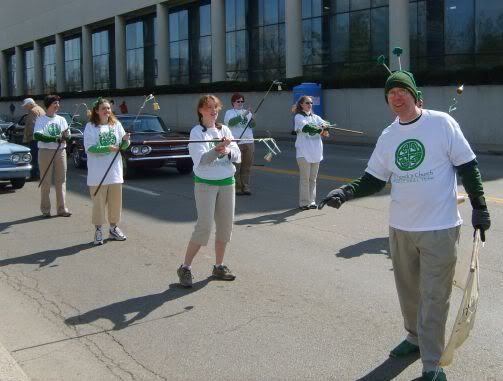 The precision-acolytes bustin' a move.
St. Patrick's precision acolyte drill-team marching through downtown Lexington.