On Saturday, after a week of midterm exams, I felt the need to get away so I headed east to the snow-capped San Gorgonio Mountains and found a hiking trail, Momyer Creek, east of Forrest Falls, California. It was a beautiful day and the hike was very enjoyable. I had my best hiking companion with me, my Bible, and I was able to read and pray some Psalms in the solitude of the mountain. Here are some pictures I took with my new digital camera:
This shot shows some of the common flora, an Opuntia cactus and in the background the dry flowering head of an Agave.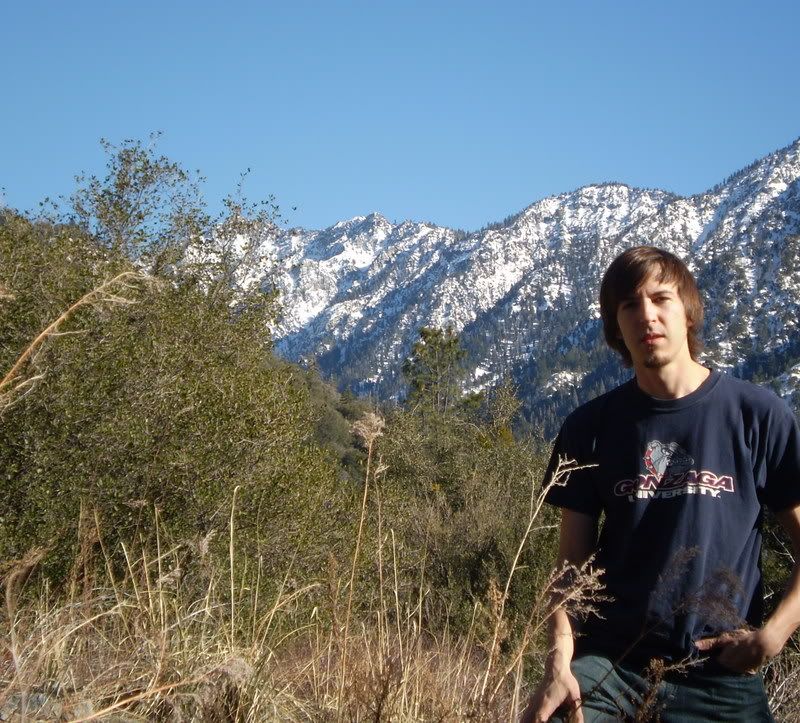 I don't know what I'd do with out the time-delay option. It is always interesting trying to find something to balance my camera on in the wilderness though.